Welcome to the home page of DemoBaseST - an easily-accessible database of Atari ST demoscreens. No longer do you need to search through disc images and menus to get to your favourite demoscreens, because each one is directly accessible from the DemoBaseST menu, and is accompanied by screenshots and search and filter functionality to help you get to your favourites faster! What's more, you don't even need to download any disc images or spend time setting up emulators - it's all included and ready to go!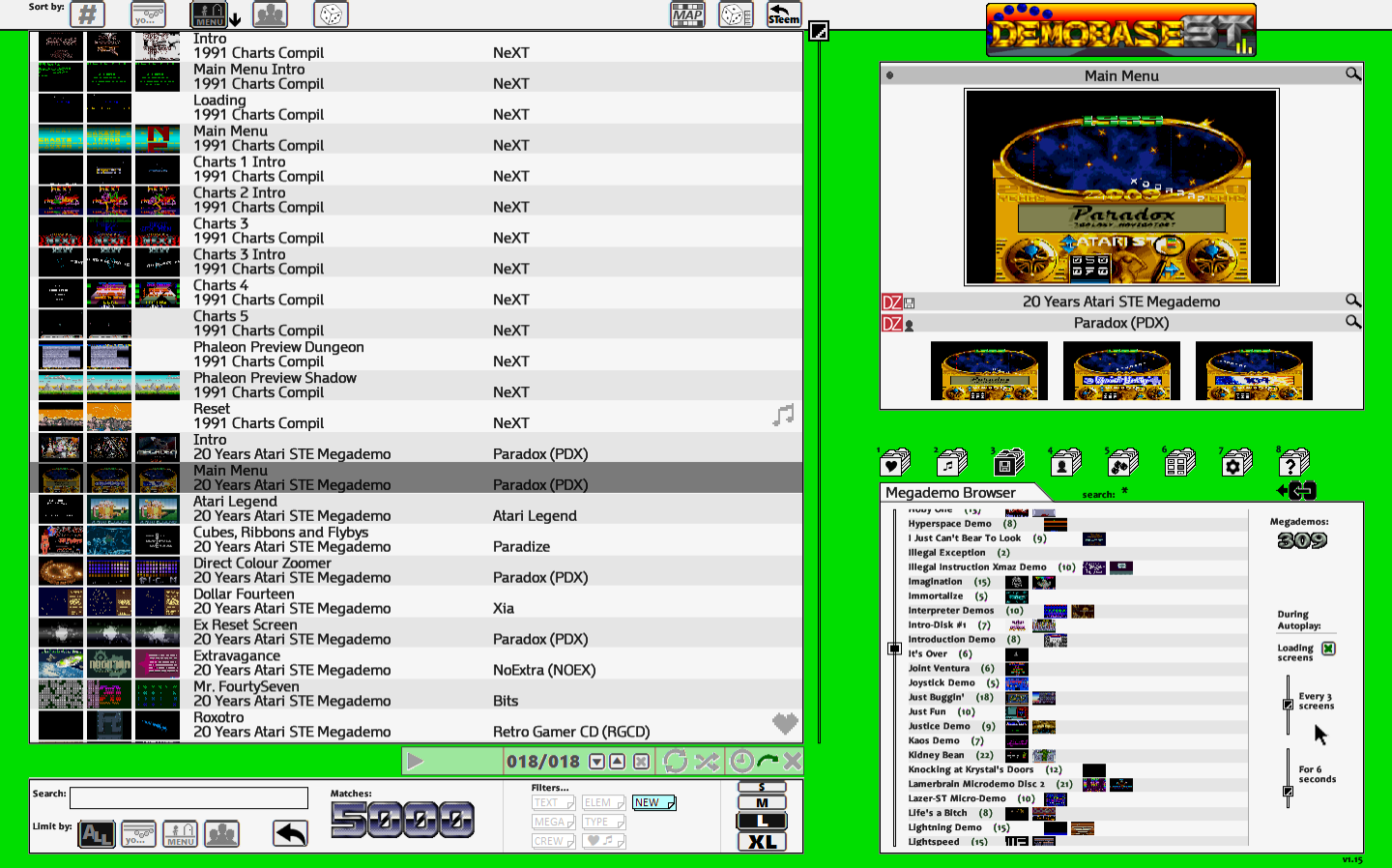 * One double-click launches you straight into a demoscreen - no disc images required, and no searching through main menus.

* Intros, Loading Screens, Main Menus, Hidden Screens and Reset Screens are also included.

* Emulator settings and correct TOS version are all pre-applied.

* 4000 demoscreens in the library so far.

* Over 13,000 screenshots to help you find your favourite screens.

* Use the Elements feature to search for screens which have certain elements, like starfields, no borders, VU meters, sampled music, plasma, digidrums...

* Play slideshows of each screen in any megademo of your choice, or all screens by a particular crew, or any screens at random.

* Mark your favourite demoscreens and play them from their own area, or even in a slideshow.

* Play the music from any demo while you are browsing the archive, or add them to a jukebox feature.

* Web-updatable for new features and demoscreens.

* Totally free! No adverts. No cookies. No accounts.


Download DemoBaseST
~840mb self-extracting archive. DBST requires Windows 7+ and .NET 4.7.1 or greater.